Egle Davidavice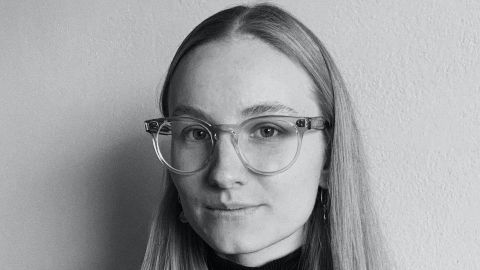 biography
Lithuanian born director and animator, Eglė Davidavičė began making short films at Skalvija Film Academy and continued her animation studies at Vilnius Academy of Arts which she graduated in 2019. Both of her student films were nominated for the Best Student Film award by the Lithuanian Film Academy.
She is currently writing her third animation film, THE ONE WHO KNOWS.
FILMOGRAPHY
SUKAVIMAS /COMBING - 2D Animation - 2019 - 5 minutes 12
Premiered in the Vilnius International Short Film Festival 2020
Selected for the Best student work at the Silver Crane Egg 2020 but also at the Uppsala International Short Film Festival 2020, in Riga, Berlin, ANIMATEKA...
GIMIMAS / MY BIRTH - 2D Animation - 2017 - 3 minutes 20
Premiered at SCANORAMA European Film Forum 2017
Selected for the Best student work at the Silver Crane Egg 2018